Hello everyone! We are doing a re-drawing of the Labor Day giveaway of your choice of a 5x7 print! We never did hear back from the first winner, so some other lucky KMC reader is about to win! You can see all of Katie's work at
Mossy Rock Designs on Etsy.
The fun part about this is that Katie Bradley has a BRAND NEW piece of art that you might choose. I have already ordered mine :) This is near and dear to me, having BOTH of my child's mothers honored in a piece of art.
Check out "Woven Together"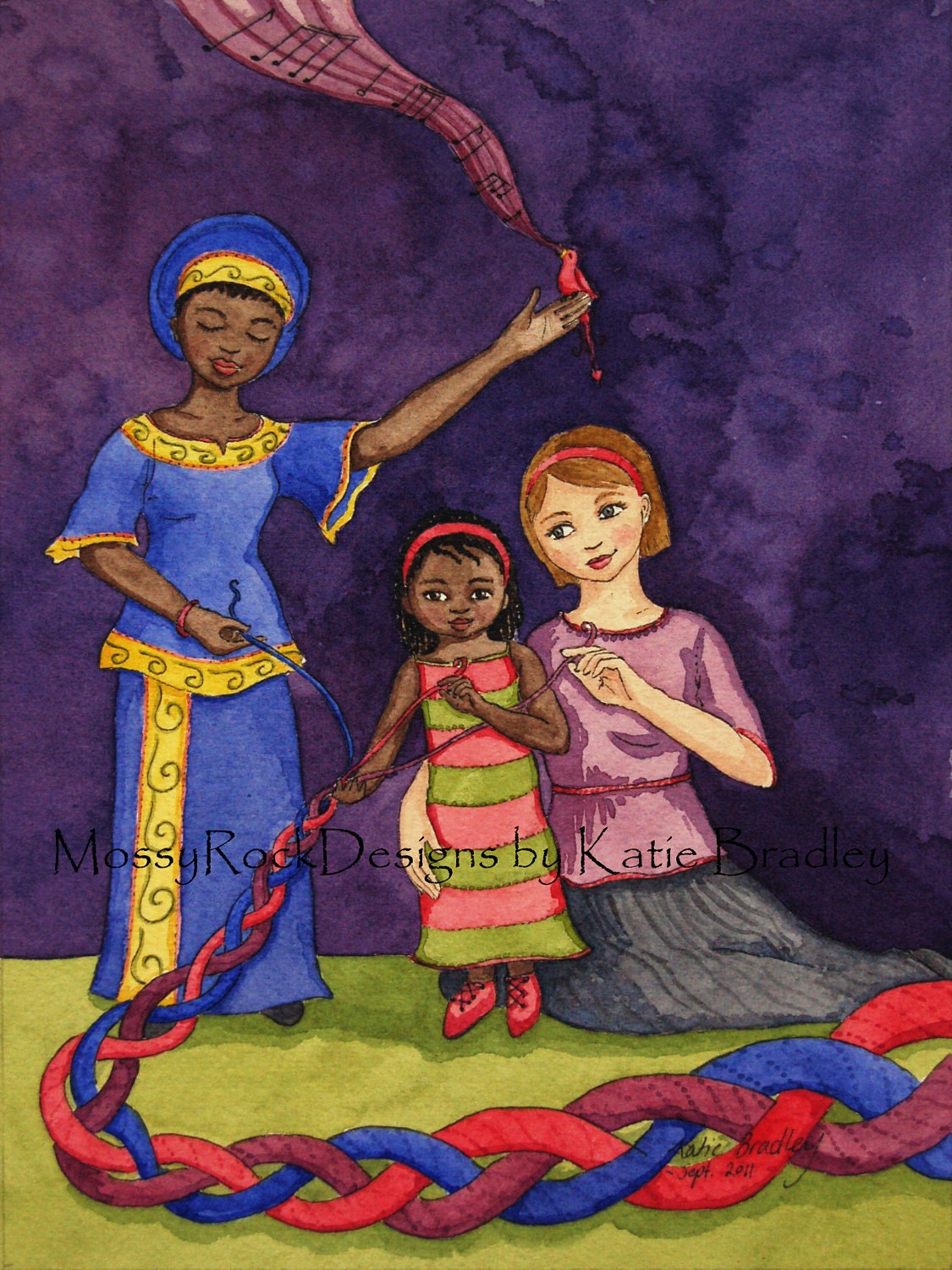 Isn't it lovely?
Well, without further ado, I have used the random number generator to choose our new winner, and it's comment #2!!! JANET! Congratulations Janet!
Janet said... [Reply to comment]
I am a fan of MossyRock designs on FB
Janet please email us at keepmecurly@gmail.com

and let us know which print you would like from the

MossyRockDesigns etsy shop

, and also your mailing address, and we will forward it on to Katie Bradley.
Congratulations!
We have more fun giveaways in the future so keep reading!